---
Kimle and Neighborhood
---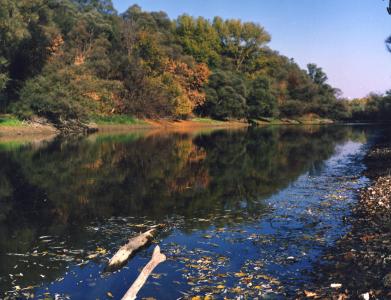 ---
The area called Szigetköz, in which Kimle is situated, is a paradise for nature-lovers, especially for fishermen, rowing-men, cyclists, swimmers and hunters. If you are passionate fishermen, just like the landlord, you can fish on the landing stage at the back of our garden, in our fishing boat, on the riverside of one of the numerous Danube-arms or at some fishing lakes nearby. Your will have the chance to catch crucians, breams, basses, carps, pike-perches, pikes and cat-fish.

You can make a boat trip in the wonderful intact reaches of the Mosoni Danube and the "Big Danube". Kayaks and canoes are to be rent in the village. If you prefer using the bicycle, you can ride along the dikes. There are two spas offering both basins filled with medicinal water and swimming pools in a distance of 10 kilometers.

There are some riding schools nearby, in which beginners can learn how to ride a horse and advanced riders can go for a cross-country ride. Hunters can also enjoy their hobbies in the woods of West-Hungary.